We employ the finest specialist interpreters in Abu Dhabi. Today, we are proud to present one of our most sought-after professionals, Sofia. With her extensive experience and exceptional language skills, she is a highly valuable asset for any organization in need of translation services.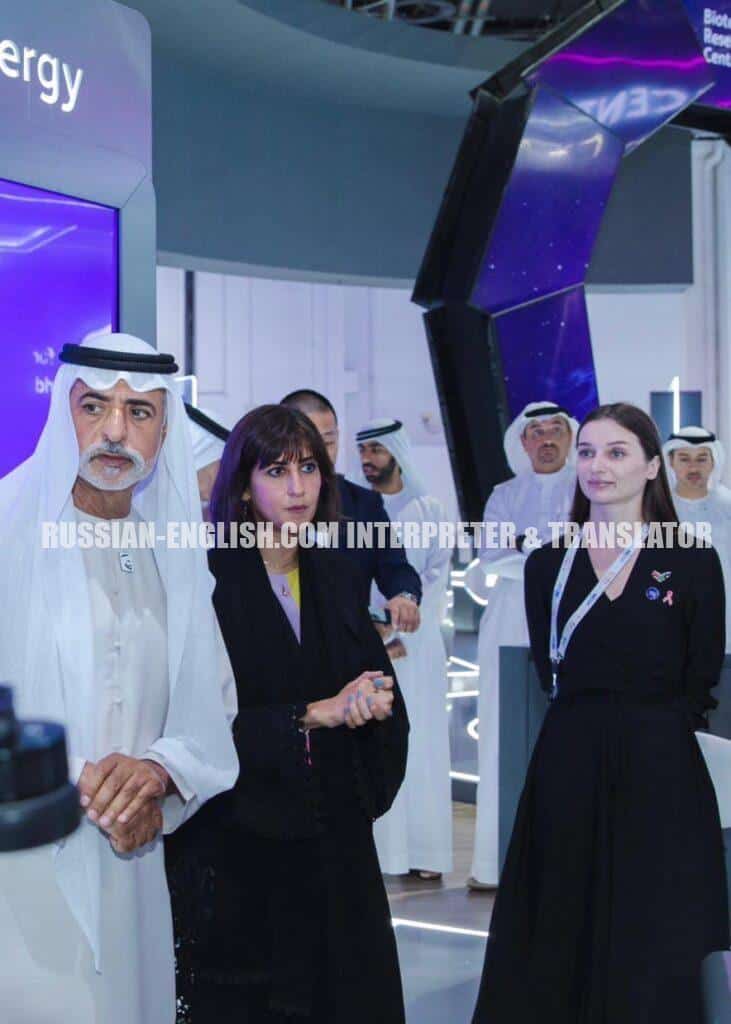 Residency: Golden Visa, UAE
Languages: English – Fluent; Russian – Fluent; Arabic – Pre Intermediate
Translator's Expertise:
She specializes in providing translation services for a wide range of fields, including meetings, conferences, forums, exhibitions, cultural events, and brands. Her ability to adapt to different environments and situations makes her an invaluable addition to any team.
Positions: Translator; Stand Assistant; Supervisor; Brand Ambassador
Sophia's experience speaks for itself, having worked with prestigious brands and organizations such as Louis Vuitton, Chanel, BMW, Art Dubai, Dubai Design Week, Formula 1, Abu Dhabi International Hunting and Equestrian Exhibition, Gulf Information Technology Exhibition, Abu Dhabi International Petroleum Exhibition and Conference, World Future Energy Summit, International Defense Exhibition and Conference, 1XBET, MARUV, and Moscow School of Management SKOLKOVO.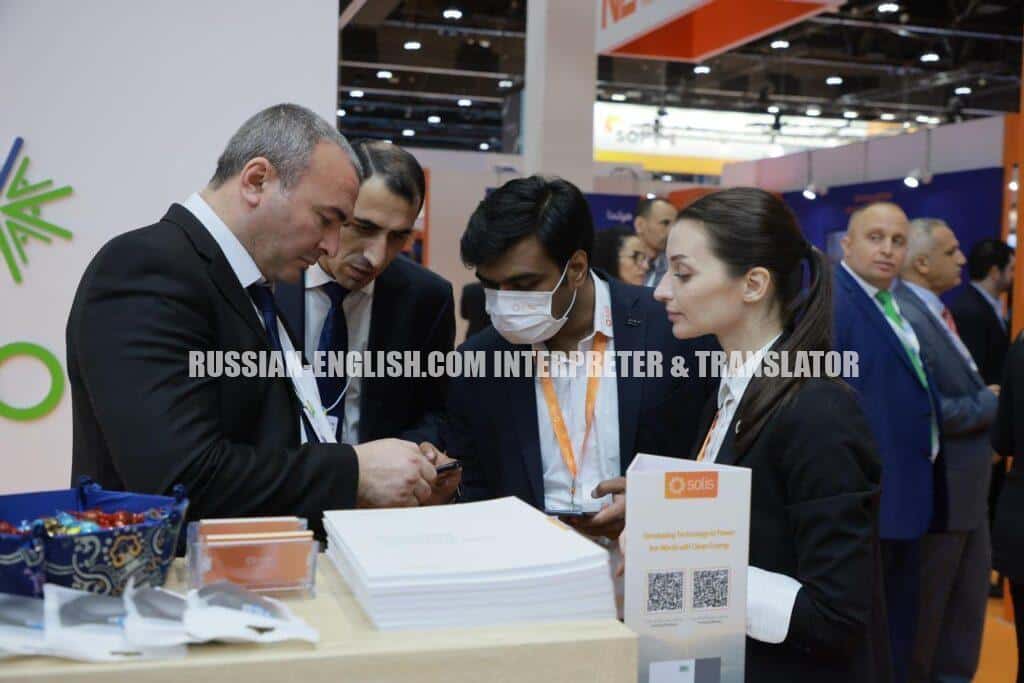 Sophia's Success Story with Solis HCI, Solar Energy Generator Company
Experience with UAE Government:
Sophia has also had the opportunity to work with various UAE government entities, including ADRO, MOCD, MAAN, MBRL, WVC, MOHAP, ALDAR, and DUBAI POLICE. Her knowledge of local customs and culture, combined with her language skills, make her an indispensable resource for government-related projects.
Location: Dubai / Abu Dhabi
If you are in need of a specialist interpreter in Abu Dhabi or Dubai, look no further than Sophia. Her skills and expertise make her a standout choice for any event or project requiring translation services.To hire Sofia, please reach out to us and we will be happy to discuss your requirements and provide the best possible translation services tailored to your needs.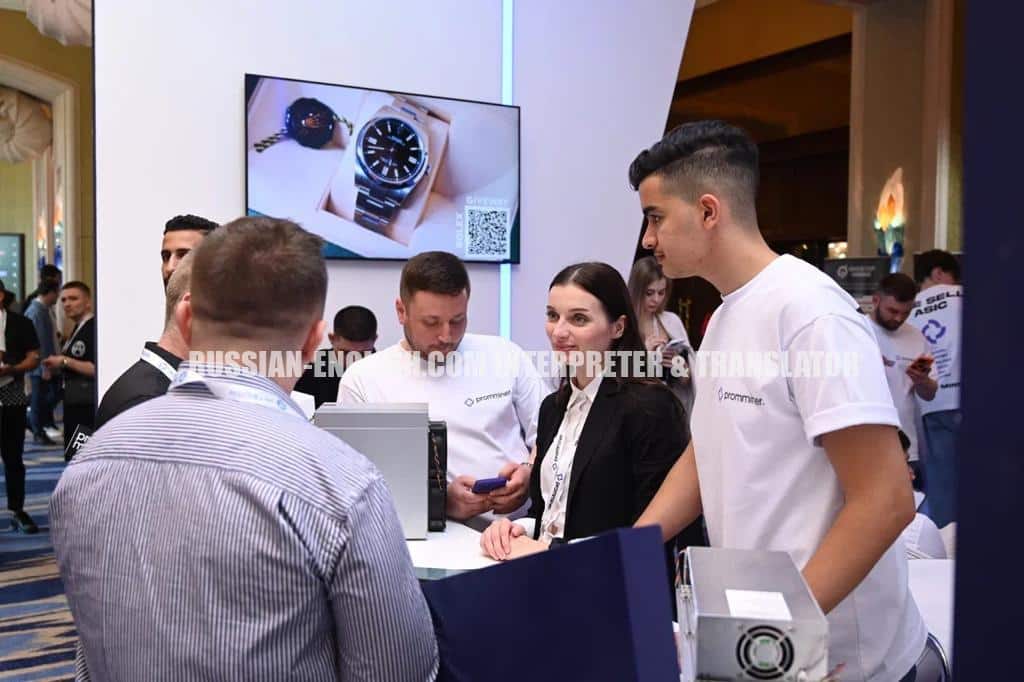 #AbuDhabiInterpreter Success Story with Solis HCI, Solar Energy Generator Company
Our specialist interpreter in Abu Dhabi, once had the opportunity to work with Solis HCI, a company known for its innovative solar energy generators. Solis HCI was preparing for a crucial meeting with potential investors and needed a professional interpreter to ensure smooth communication with the diverse group of attendees. Sofia, with her impressive language skills and knowledge of the solar energy industry, was the perfect choice for the job. Her task was to facilitate communication between the Solis HCI team and the international attendees, who were from various countries and spoke different languages. Her fluency in English, Russian, and Arabic allowed her to bridge the language barriers and ensure that everyone was on the same page.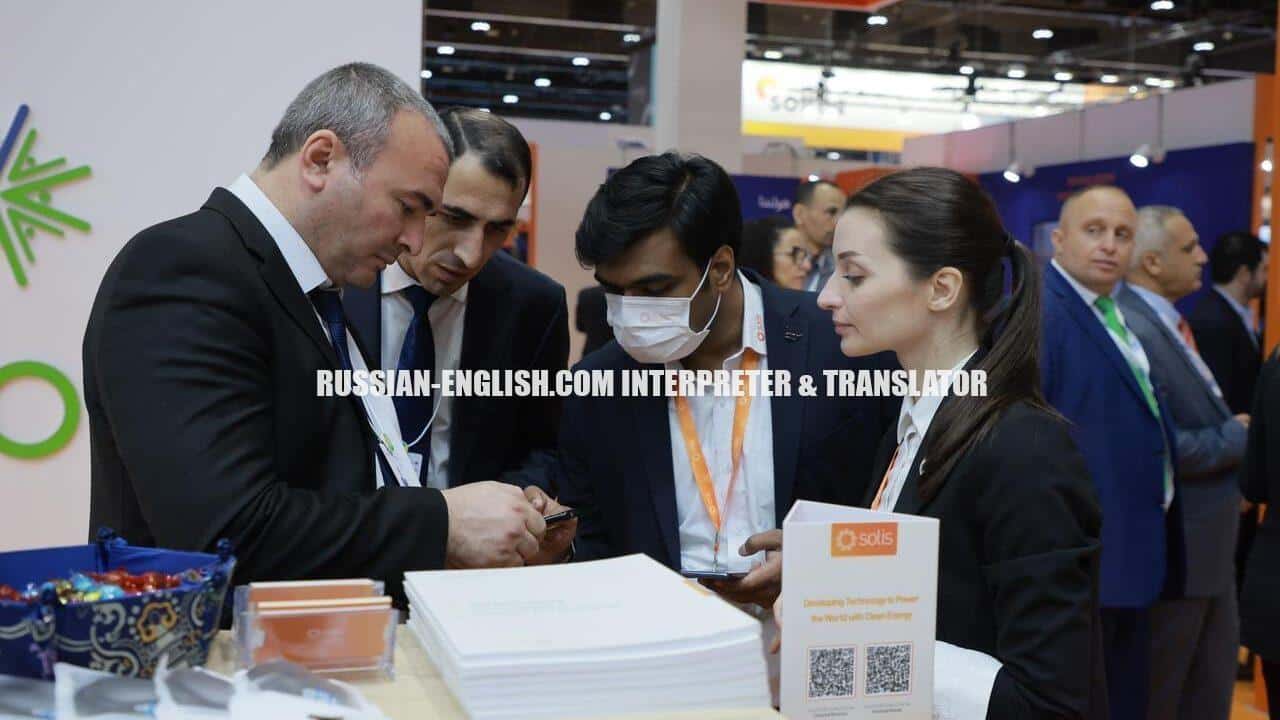 During the Q&A session, the investors posed various questions about the technology, efficiency, and sustainability of the solar energy generators. Sofia skillfully interpreted their inquiries, enabling the Solis HCI team to provide detailed answers and address any concern
#AbuDhabiInterpreter #SolarEnergy #SolisHCI #Multilingual #TranslationServices #SpecialistInterpreter #BusinessSuccess #LanguageBarrier #CrossCulturalCommunication