This is South East London. A very upbeat office building of a renowned British architectural company, where an old warehouse conversion becomes an office space. It is quite an affluent space for creative ideas. Our team provides Russian translation services for the construction and architecture industry. On this occasion, it is Russian-English interpreting for a delegation coming from Minsk Belorussia.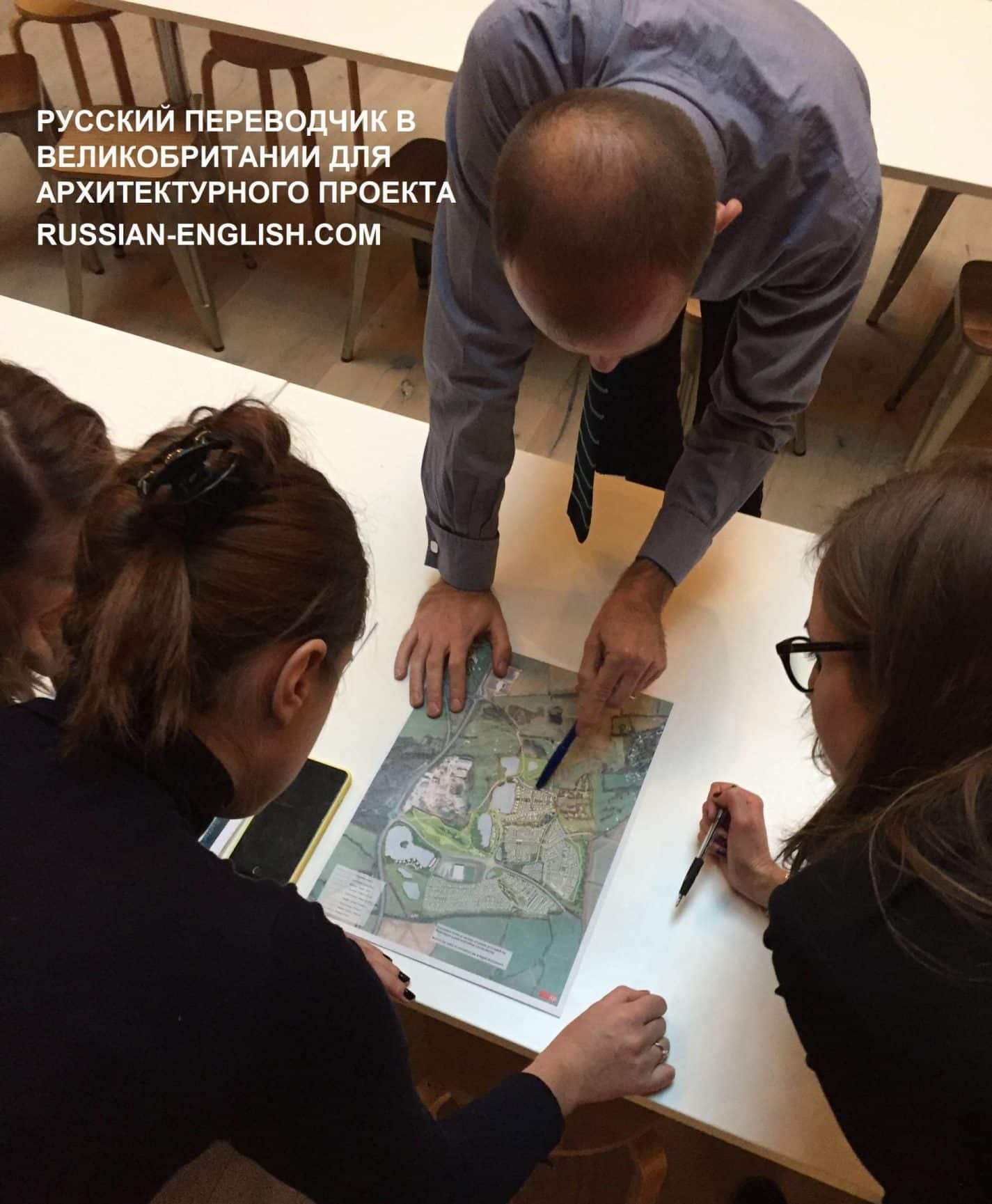 Belorussian company Zelyenaya-Gavan or a Green Harbor commissioned British architects to plan an environmental suburban village. Basically, this is a townhouse area near Minsk.  The first time an innovative construction project is encompassing many green ideas in construction. For the start, almost every house overlooking the forest. To attract new buyers, ecological ideas in construction are new, more expensive and at times require some public relations. Therefore, potential residents need to be educated on what is new and worthy. Thus Belorussian delegation came with best press people from Minsk.
Russian-English interpreting was done during the meeting of a British and Belorussian architectural and construction companies late in March 2019.
RUSSIAN TRANSLATION SERVICES FOR THE CONSTRUCTION AND ARCHITECTURE INDUSTRy