Russian-English RU 🇷🇺 ↔ 🇬🇧 EN (Russian ↔ English) Business & Finance Interpreter in Luxembourg Serving a European Financial Epicenter: Nestled in Luxembourg, one of the premier financial hubs in Europe and an official capital of the European Union, I am strategically positioned to address the intricate linguistic needs of this dynamic industry. The city's stature as a key player in the European financial and administrative landscape creates a natural demand for specialized language services, including Russian.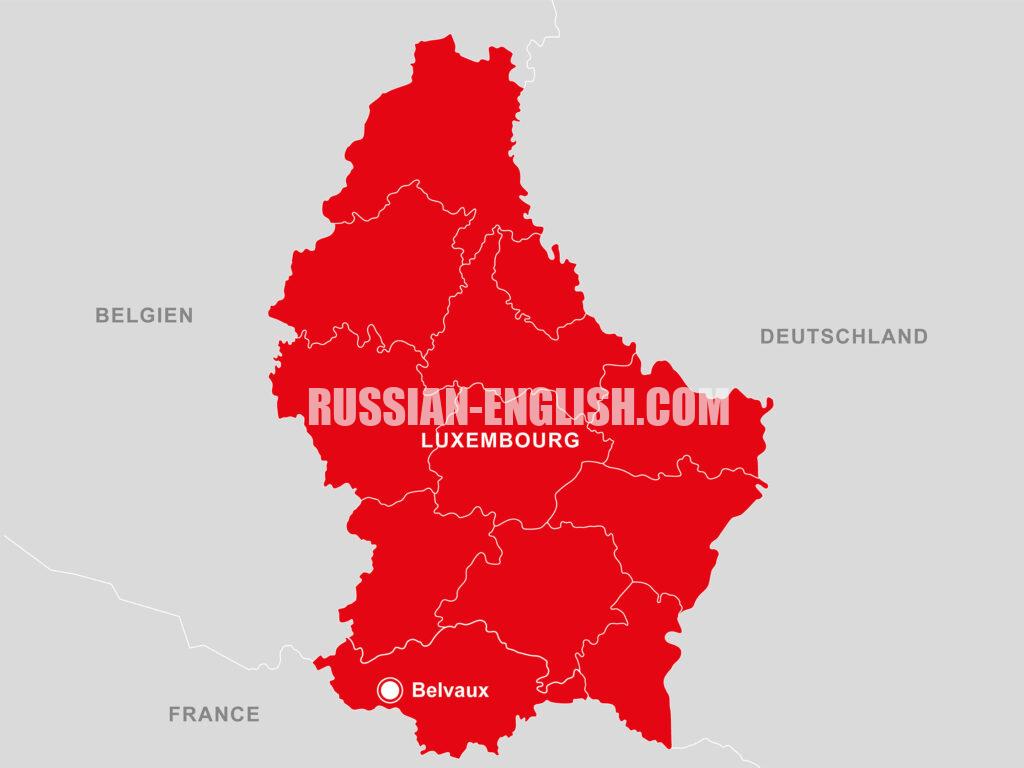 Russian-English Business & Finance Interpreter in Luxembourg RU ↔ EN (Russian ↔ English)
Written Translation (ПЕРЕВОДЧИК): Translating business contracts, financial reports, and other corporate documents.
Oral Interpretation (УСТНЫЙ ПЕРЕВОДЧИК): Facilitating conversations in real-time during meetings, calls, or conferences.
🌍 Location: Luxembourg 🇱🇺
🔍 Specialization:
Business Interpretation: Assisting during business meetings, conferences, and seminars to ensure smooth communication between Russian and English-speaking parties.
Financial Interpretation: Experienced in providing clear and concise translations for financial documents, presentations, and discussions.
Russian-English Business & Finance Interpreter in Luxembourg RU ↔ EN (Russian ↔ English)
🌐 Languages: RU ↔ EN (Russian ↔ English)
Fluent in both Russian and English, ensuring accurate and culturally sensitive interpretation.
💼 Experience:
Worked with top financial institutions and business organizations in Luxembourg.
Familiar with business etiquettes and financial terminologies of both Russian and European markets.
📞 Contact:
For inquiries and bookings for 🌍 Russian-English Interpreter/Translator please reach out using contact information 📧 Email:

[email protected]

📩
Luxembourg ПЕРЕВОДЧИК / УСТНЫЙ ПЕРЕВОДЧИК
Certifications & Experience: Russian-English certified interpreter with a keen specialization in business and finance, boasting over 9 years of diverse industry experience.
Expertise: Proficient in facilitating seminars, business meetings, court interpretations, international visits, and financial consultations.
Credentials: Proud holder of Russian and British passports, further bolstered by a dedicated linguistic qualification.
Global Assistance: Geared up for assignments across the EU, UK, Switzerland, Dubai, and occasionally Moscow, reflecting Luxembourg's global business outreach.
Educational Background: A solid foundation with a Diploma in Linguistics from Moscow State University, enriched by a US Degree in Finance and Economics.
Service Excellence: My commitment is to uphold the highest standards, constantly refining translation techniques, terminology, and industry expertise to serve the financial heart of Europe.
Event Support: Experienced in orchestrating simultaneous interpretations for major events, conferences, and legal proceedings in line with Luxembourg's vibrant business calendar.
Engage with an interpreter attuned to Luxembourg's business pulse. Entrust your English-Russian linguistic needs to a seasoned professional.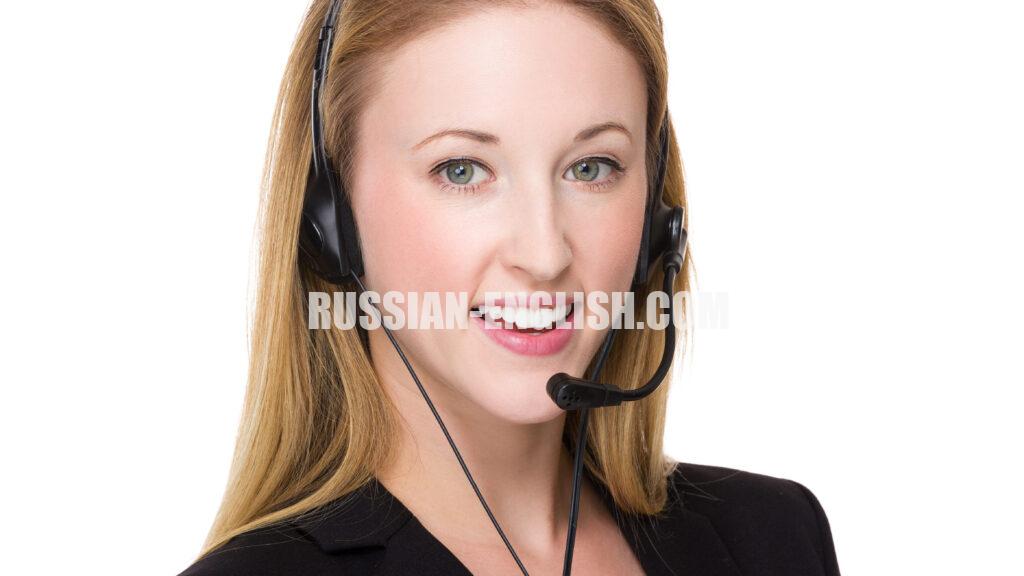 What a business and finance interpreter typically specializes in?
A business and finance 🎙️ interpreter specializes in facilitating communication in the business and financial sectors. Their expertise includes:
Corporate Meetings: Interpreting during board meetings, annual general meetings, and other corporate events.
Financial Reports: Assisting in the interpretation of annual reports, balance sheets, income statements, and other financial documents.
Banking and Investment: Interpreting for banking meetings, investment pitches, and discussions related to financial markets.
Mergers & Acquisitions: Facilitating discussions during business mergers, acquisitions, and other corporate restructuring events.
Audits & Compliance: Assisting auditors in understanding local business operations, particularly in multinational corporations.
Economic Conferences: Interpreting for speakers and attendees at financial and economic forums.
Training Seminars: Interpreting during training sessions related to financial software, corporate strategies, or other industry-specific topics.
🤝 Trade Negotiations: Facilitating communication during discussions about tariffs, trade agreements, and international business deals.
Product Launches: Assisting in new product or service introductions in international markets.
Stakeholder Engagements: Interpreting for stakeholder meetings, including with investors, creditors, and regulators.
Given the specialized vocabulary and the high stakes involved in business and finance, interpreters in this field are expected to have an in-depth understanding of industry jargon, concepts, and cultural nuances related to business etiquette.
For Russian-English linguistic needs at Luxembourg's premier business events, our services stand unparalleled. As specialists in facilitating seamless communication, we ensure that language barriers never come in the way of your business objectives. Engage with confidence, knowing that our experienced interpreters will be by your side, amplifying the essence of every dialogue.
Here are some of the notable events where we can assist:
Luxembourg Finance Management Summit (FMS): This summit is renowned for gathering decision-makers in finance and management in the country.
ICT Spring Europe: A global tech conference hosting an array of international professionals. The event provides excellent networking opportunities and insight into the latest tech trends.
ALFI (Association of the Luxembourg Fund Industry) Conferences: ALFI regularly organizes events, including its European Asset Management Conference, which attracts professionals from the fund industry worldwide.
Arch Summit: Connecting tech startups with corporate decision-makers, this summit is a significant event for innovators and businesses alike.
Luxembourg Sustainable Finance Summit: Focused on sustainable finance, this event gathers experts and professionals discussing the future of green and sustainable investments.
LuxReal Forum: A major event for the real estate sector, connecting professionals, investors, and innovators in the real estate industry.
Farvest Digital Events: These events cover various industries, from finance to human resources, focusing on the impact of digital transformation.
Luxembourg Internet Days: A key event for ICT professionals, focusing on various internet-related topics, challenges, and innovations.
PrivateBanker: Focused on private banking and wealth management, this event gathers leading experts to discuss trends and innovations in the sector.
LPEA Insights Conference: Organized by the Luxembourg Private Equity & Venture Capital Association, this event provides insights into private equity and venture capital trends.
As a proficient Russian-English interpreter, my expertise extends beyond mere linguistic facilitation.
Recognizing the cultural and touristic allure of Luxembourg, we offer bespoke guided tours for Russian-speaking clients to the following illustrious venues and places of interest.
This service is particularly designed for clients seeking enriching post-event experiences:
Luxembourg City's Old Quarters and Fortifications: Delve deep into history with a guided tour of this UNESCO World Heritage site, exploring ancient fortifications and the charm of the old town.
Philharmonie Luxembourg: Experience the architectural splendor and rich musical heritage of this iconic concert hall situated in Kirchberg.
Mudam (The Grand Duke Jean Museum of Modern Art): Immerse yourself in contemporary art and design, showcased within a modernistic space.
The Casemates: Navigate the intricate underground labyrinths that tell tales of Luxembourg's historic defense strategies.
Place Guillaume II: Experience the pulse of local life at this bustling town square, complete with the City Hall and weekly markets.
Château de Vianden: Revisit the medieval era with a guided tour of this spectacular Gothic castle, perched above the town of Vianden.
National Museum of History and Art: A comprehensive journey through time, ranging from prehistoric artifacts to modern artworks, awaits you here.
Neumünster Abbey: Discover the rich cultural tapestry of this historic site, now a vibrant hub for concerts, exhibitions, and workshops.
Luxembourg's Vineyards Along the Moselle River: Savor the essence of the Moselle Valley with guided tours and wine tasting sessions at renowned vineyards.
Kirchberg Plateau: Explore the modern heartbeat of Luxembourg City, with its EU institutions, business hubs, and shopping arenas.
Following your event or conference, allow me to elevate your Luxembourg experience, ensuring cultural immersion, knowledge, and enjoyment for all Russian-speaking guests.
A general range for daily rates of freelance interpreter assistant in Luxemburg (Russian-English):
Entry-level: €200 – €400 per day.
Mid-level experience (3-5 years): €400 – €600 per day.
Senior-level experience (5+ years): €600 – €1000+ per day.
🤝 Trade negotiations in Luxembourg between Russian-speaking participants and their international counterparts are intricate affairs
It is not merely because of the linguistic differences but due to the nuanced nature of diplomacy and commerce. At these high-stakes meetings, every word, gesture, and implication holds significance. Participants often employ subtleties, hinting at deeper intentions or testing the waters before laying their cards on the table. The interpreter, thus, finds themselves in a challenging position, bridging not just languages but also cultures, intentions, and unspoken undertones. They're tasked with ensuring that each side's objectives are communicated accurately, without diluting the strategic ambiguity that negotiators might be employing. The interpreter is more than a linguistic medium; they become an essential tool in the negotiation process, ensuring clarity while navigating the layered intricacies of international diplomacy and commerce. Their role is pivotal in guiding both parties towards a mutual understanding and, ultimately, a successful agreement.
In Luxembourg, which is a significant financial hub and home to many international organizations, there are several notable venues where important meetings, trade negotiations, and conferences might take place.
Here are some key venues in Luxembourg:
European Convention Center Luxembourg (ECCL): Located in Kirchberg, this venue is well-equipped for international conferences, conventions, and other large-scale events.
Luxembourg Chamber of Commerce: Situated in the city center, the Chamber is often a venue for business meetings, seminars, and workshops.
Philharmonie Luxembourg: While it's primarily a concert hall, the Philharmonie also offers spaces for corporate events and meetings due to its modern architecture and facilities.
Neumünster Abbey Cultural Exchange Center: A historic site that's been transformed into a venue for cultural and corporate events.
The Légère Hotel Luxembourg: This hotel offers meeting rooms and spaces ideal for business gatherings and smaller trade discussions.
Parc Hotel Alvisse: Located a bit outside the city center, this hotel has facilities for conferences and business meetings.
Luxexpo The Box: Situated in Kirchberg, it's one of the biggest exhibition and convention centers in Luxembourg, making it a potential venue for large trade events and expos.
When planning or attending trade negotiations or similar events, it's essential to confirm the exact venue in advance since Luxembourg, despite its size, offers a wide variety of settings suitable for both intimate gatherings and large-scale conferences.
Russian-English Interpreter
Luxembourg Financial Hub
European Union Capital
Specialized Language Services
European Financial Landscape
Business Translation
Finance Terminology Expert
Bilingual Communication
Cross-border Transactions
EU Financial Regulations
Russian Market Expertise
Investment Translation
Multilingual Financial Solutions
Luxembourg Banking Interpretation
Russian Business Liaison
Compliance Documentation Translation
Eurasian Trade Expert
Asset Management Interpretation
Corporate Finance Language Specialist
EU-Russian Financial Mediation
Business Meeting Interpreter
Financial Conference Translator
Russian Business Delegation
European Investment Dialogue
Mergers and Acquisitions Translation
Banking Sector Language Expert
Capital Markets Interpreter
Financial Reporting Translation
Taxation and Audit Interpretation
В эпоху глобализации и международной экономической интеграции важность понимания регулятивных требований и их правильного толкования становится все более очевидной. Регулятивная лингвистика – это специализированная область, которая сочетает в себе знание законодательства и способность правильно и точно передавать его смысл на другом языке.
Финансовая сфера: правильный перевод и интерпретация финансовых документов, контрактов, отчетов и других регулятивных документов.
Международные сделки: гарантирование правильного понимания условий сделки, договоров и соглашений между сторонами из разных стран.
Фармацевтика: точный перевод инструкций по медицинскому применению, клинических исследований и другой регулятивной документации.
Технологический сектор: адаптация программного обеспечения, руководств пользователя и других технических документов в соответствии с местными законами и стандартами.
Энергетическая отрасль: перевод и интерпретация документации, связанной с эксплуатацией, стандартами безопасности и экологическими требованиями.
Право: помощь в понимании и интерпретации международных законов, договоров и соглашений, а также в проведении международных юридических дел.