I am a professional Russian-English interpreter in London providing English-Russian & Russian-English simultaneous interpretation. I specialize in legislative, medical, financial and corporate areas. Working as an interpreter for many years in London and across Europe I cover various other subjects and  industries. 
I maintain a digital Russian-English Interpreter profile on Google business and ask clients for reviews of my work where possible. Would you require an interpreter who can simultaneously assist with various business tasks please do not hesitate to contact me. I have business and media background and can combine my interpreting assignment with some additional tasks benefiting your business.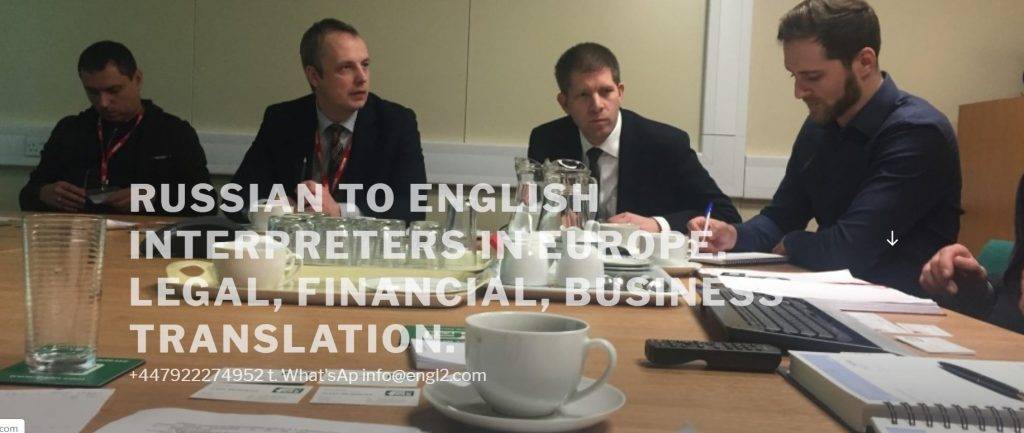 Clients Testimonials: 
Christopher Borde  
"I used Oxana on a couple of occasions. Her work has been outstanding both times. She speaks great English and is well up to date with the latest idioms. She is easy going and pleasant to work with making her contribution critical to the good relationships I have developed with Russian speaking counterparties."
What I offer as a professional Russian-English Interpreter in London :
I provide whisper interpreting as well telephone interpreting and translation services.  I know nuances of British English and American English and take it in mind when I work for Russian-speaking clients.  Please, do not hesitate to contact me for ordering my services. I am available in London for commercial companies, public services, agencies and private individuals.
I worked with Crown Court, High Court, Magistrates, Immigration services, Charity Companies, NHS, Police, Legal firms, Professional conferencing organizations, Probation Services and more.
Here is a list of Russian-English interpreting assignments and projects covered over a period of 5 years.