As a Russian Medical Interpreter for a Cosmetic Training in London, my role was to facilitate communication between the Russian-speaking specialist providing Cosmetic Beauty Training and the English-speaking trainees. Throughout the training, I took on the responsibility of interpreting instructions provided by the Russian specialist and addressing any questions or concerns raised by the trainees. This involved accurately interpreting technical terminology associated with the medical and cosmetic procedures being taught, as well as providing explanations regarding potential risks or complications. My presence as an interpreter helped ensure effective communication and understanding between the trainer and the trainees, contributing to a successful training experience.
Here is my description of this event which provides a clear and comprehensive overview of my role as a Russian Medical Interpreter during the Cosmetic Training in London. It showcases my ability to handle technical terminology and contribute to the overall success of the training. If you're looking to create a professional training or an educational seminar and is in need of a Russian interpreter please do not hesitate to contact me.
Expert Interpreter for Lip Augmentation and Skincare Seminars in London's Beauty Industry
This masterclass took place in November 2021 in London
If you're in need of a Russian-English interpreter for a medical course at a training center, I'd be happy to assist you. I have experience as a Cosmetic Beauty Training Interpreter, as you can see from these photos taken during an actual job. During this particular training session, the teacher traveled from Moscow to London to educate attendees on an innovative technique for enhancing lips with fillers. The technique, known as the microcannula technique, involves the use of a blunt-tipped microcannula rather than a traditional needle to inject the filler. This method helps to minimize bruising and swelling while providing a more natural-looking result. The effects of the procedure can last anywhere from several months to a year or more, depending on the specific product used and the individual's metabolism.
Interpreter for medical courses & Cosmetic Training in London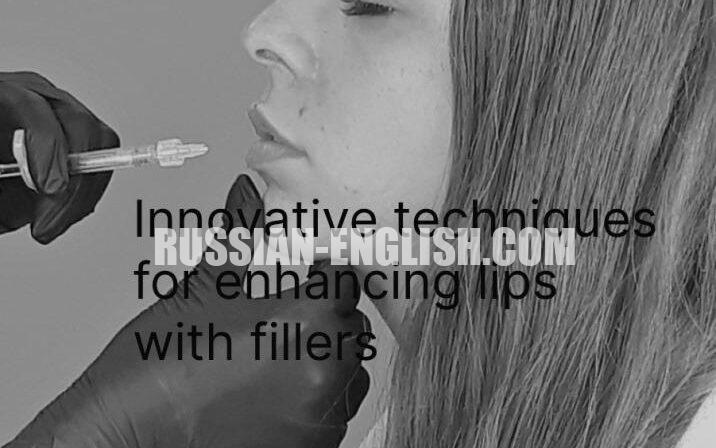 It's worth noting that the cosmetic procedure is performed by a Russian-speaking medical professional, ensuring that language barriers are not a concern during the treatment. If you have any further questions or would like to book my services as an interpreter, please don't hesitate to reach out.
London clinic interpreter
As a Russian-English Interpreter in a London beauty training salon during injecting lip fillers, my job involved facilitating communication between the Russian specialist providing the training and the English-speaking trainees. Most of the participants did not speak Russian.
Interpreting technical terminology related to the cosmetic procedure
In additional, I also conveyed cultural and linguistic nuances between Russian and English language to ensure that both the specialist and the trainees fully understand each other. It required not only fluency in both languages but also a deep understanding of the cultural and linguistic differences between the two. Overall, my job as a Russian-English interpreter in the context was to ensure effective communication between all parties involved in the training, allowing the trainees to learn the procedure safely and effectively from the Russian specialist.
#linguisticfacilitation
#beautytraininginterpreter
#beautyprocedurerenderedaccessible Beauty across Languages: Russian-English Interpreting for Lip Augmentation Training in London 💄🇬🇧🇷🇺
#multilingualbeautytraining
#interpretinginlondon
#cosmeticprocedureinterpretation
#communicationinbeauty

I had the pleasure of providing Russian-English interpreting services during a lips augmentation cosmetic training event in London. My interpreting and translation services for beauty, skincare, or cosmetic therapy seminars typically range from £270 to £330 per day. If the event is held within the London city area, there are no additional transportation fees charged to the client.
Professional language services for cosmetic training events
For this particular training, which was a one-day Lip Augmentation Cosmetic Course, I provided interpreting services for approximately eight to ten hours. The course was held in a north London clinic, and it was fulfilling to assist attendees in overcoming language barriers to fully benefit from the training. If you have any upcoming events that require my services, please don't hesitate to contact me.
Don't let language barriers hold you back from achieving your goals in the medical and cosmetic beauty fields.
Our professional interpreters are here to help you communicate effectively and get the most out of your training. Contact us today to schedule an interpreter and take the first step towards success in the beauty and medical industries