Video conference interpreting service for international remote Online Meetings and Events. We assist our clients with international events analyzing using various Screen Share services like Zoom, MS Teams, WebEx and ON24.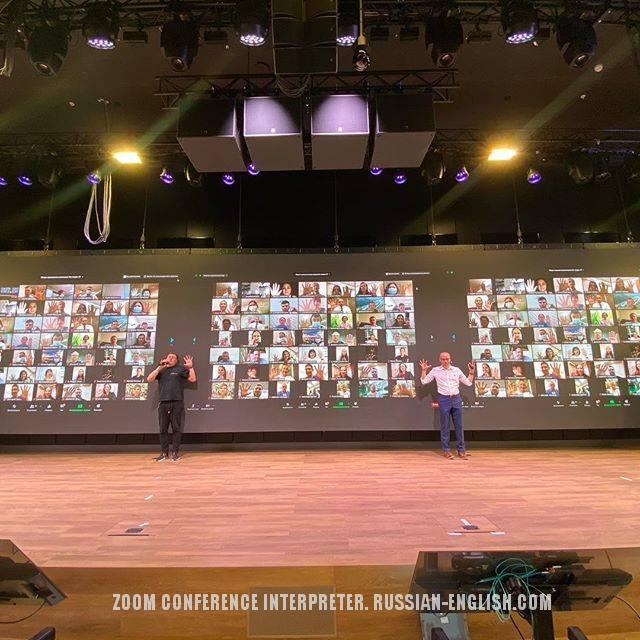 Online Video conference interpreting
The variety of upcoming virtual events grows due to pandemic and political events. These are the alternatives to real-life events, and they promote interpreting services during live-streaming. Lockdowns are imposed across much of the world. Thus, we tailor our Russian English interpreting services accordingly. Zoom gives a special control to remote interpreters. With many exhibitions postponed online, remote events and conferences became a norm. Providing simultaneous interpreting using various software like Zoom or MS Team, we are helping brands create better and more engaging online events.
Переводчик в области Здравоохранения & Фармацевтики

Сертифицированный переводчик в Испании в области здравоохранения и фармацевтики (русский-английский

Navigating Translation from Arabic to Russian

Explore top-tier Arabic to Russian Translation services. Specializing in PDF Translation Techniques and overcoming Arabic-Russian Language Barriers, we utilize advanced OCR Technology for unmatched accuracy. Experience the pinnacle of Cross-Cultural Communication and Document Translation Services with us.

Цифровой апостиль (digital apostille) & Как апостилировать переведенный документ в англии?

Цифровой апостиль (digital apostille) & Как апостилировать переведенный документ? Электронные апостили – безопасный способ цифровой аутентификации публичных документов.

Требования к переводу официальных документов для иммиграции, юридических процедур или других государственных функций

для Белиза Eсли вы хотите перевести документы для официальных целей в Белизе (например, для иммиграции, юридических процедур или других государственных функций), есть несколько общих рекомендаций и требований: Учтите, что требования и процессы могут меняться, поэтому важно убедиться, что у вас … Требования к переводу официальных документов для иммиграции, юридических процедур или других государственных функций Read…