Video conference interpreting service for international remote Online Meetings and Events. We assist our clients with international events analyzing using various Screen Share services like Zoom, MS Teams, WebEx and ON24.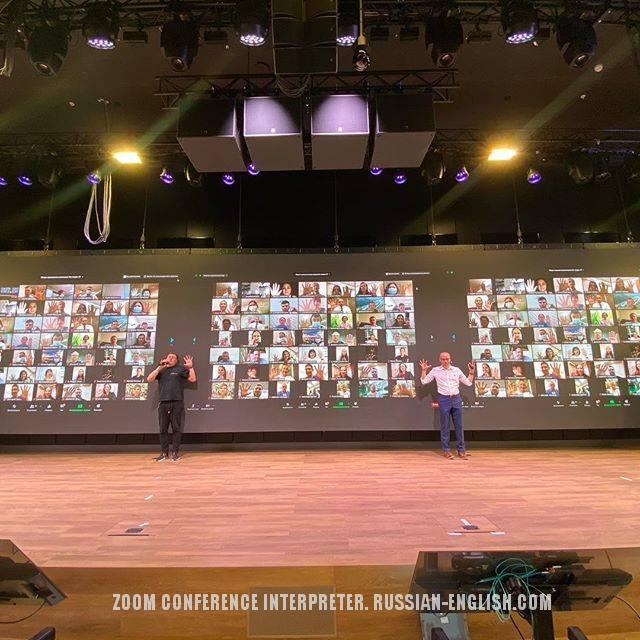 Online Video conference interpreting
The variety of upcoming virtual events grows due to pandemic and political events. These are the alternatives to real-life events, and they promote interpreting services during live-streaming. Lockdowns are imposed across much of the world. Thus, we tailor our Russian English interpreting services accordingly. Zoom gives a special control to remote interpreters. With many exhibitions postponed online, remote events and conferences became a norm. Providing simultaneous interpreting using various software like Zoom or MS Team, we are helping brands create better and more engaging online events.
ПЕРЕВОДЧИК — СТЕНДИСТ НА ТУРИСТИЧЕСКОЙ ВЫСТАВКЕ В ЛОНДОНЕ

Переводчик — стендист на туристической выставке WTW в Лондоне, Великобритании. Переводчик – представитель на выставке в Великобритании может проводить переговоры о сотрудничестве с иностранными клиентами от лица организации. [email protected]

Game Localization

Localization is the process of adapting a product or service to a specific market or culture. Localization involves not only translating the text, but also adjusting the design, layout, format, …

Business Assistance, translator and interpreter in Dubai, UAE

Translate a technical document from Russian 🇷🇺 into English 🇬🇧 or 🇺🇸 

Russian – English is a certified linguistic company. Russian Interpreters and translators for exhibitions in London and all over the United Kingdom. TECHNICAL BUSINESS INTERPRETING IN ENGLAND.