We provide a freelance Russian-English translator at Palexpo in Geneva, Switzerland. Besides, we assign Interpreters for upcoming exhibitions which take place in Geneva. Please contact us anytime via t./ WhatsApp +41(0) 786-96-1846 Most of the events happen at the Palexpo exhibition pavilion, located close to the airport. In 2019, we worked for several international clients and various events, e.g., an Aviation show in Geneva. You will get in contact with a self – employed Interpreter, a person who works as an independent professional. He or she is a contractor for a range of international clients.
What is the rate of Russian-English translator and Interpreter at Palexpo Geneva, Switzerland?
Local Geneva-based Russian-English translator & Interpreter services cost from €50 per to €90 + per hour. This rate is effective at any expo centre in Switzerland. It depends on whether you need consecutive or simultaneous interpreting, on the complexity of work and length of hours.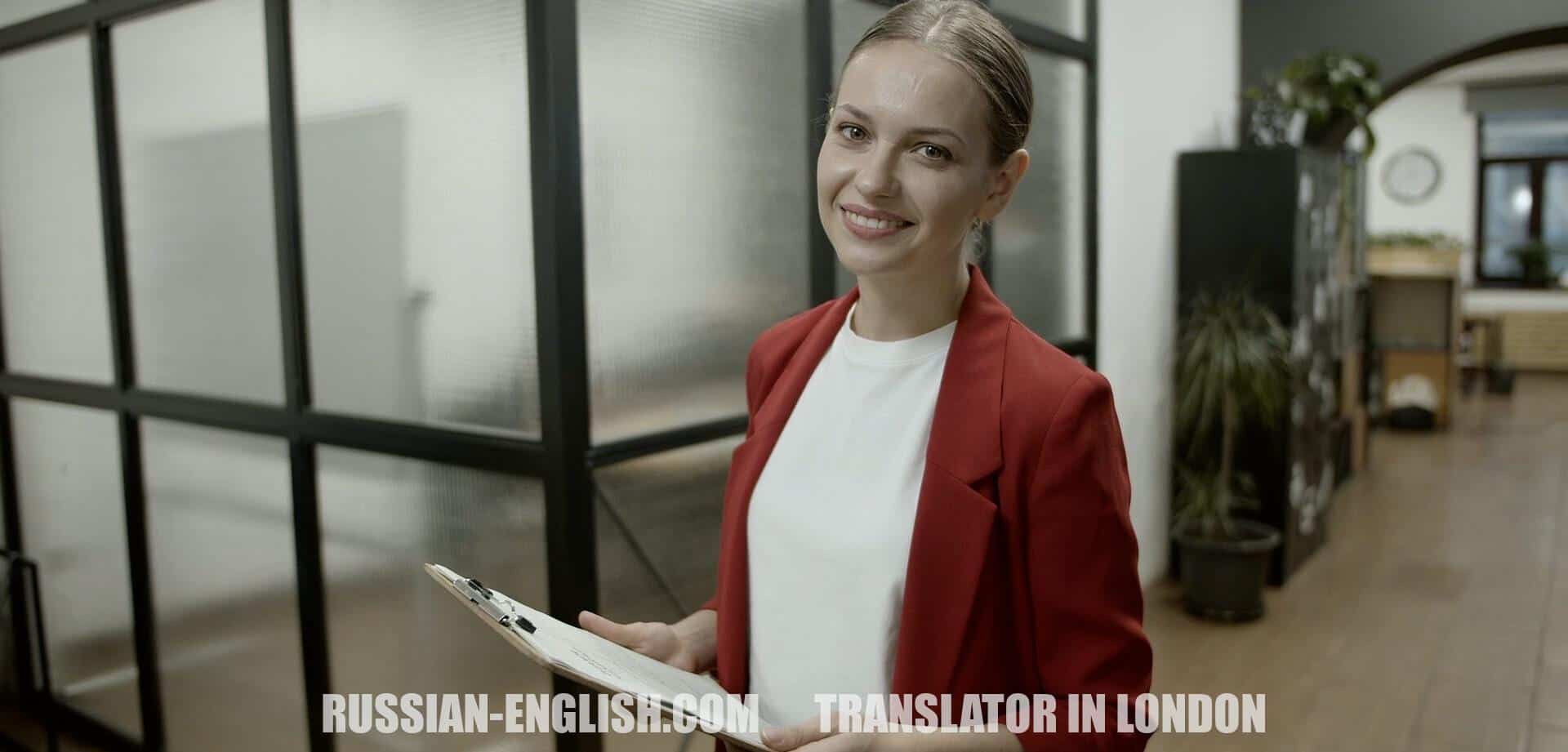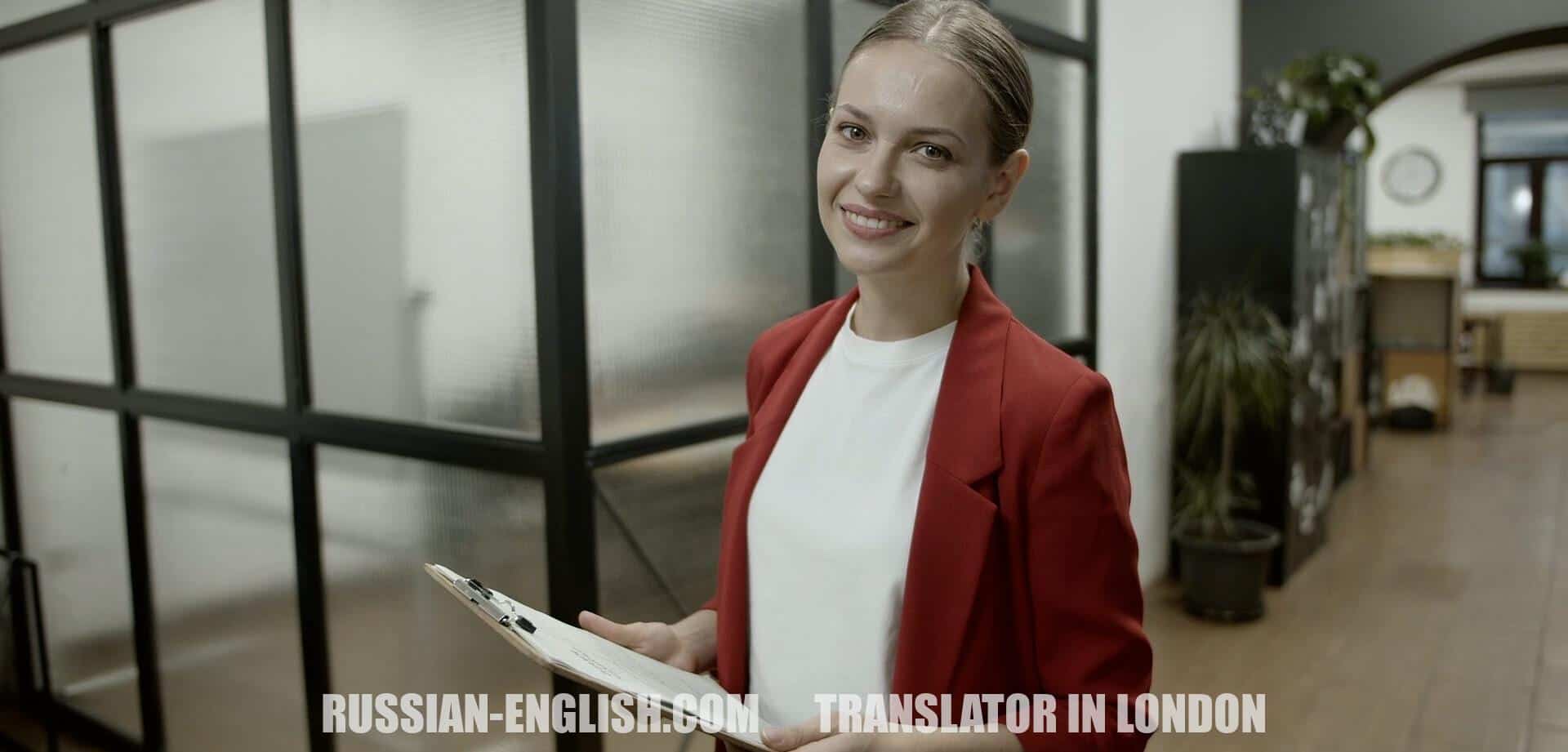 Russian-English Business Assistance
We provide professional Russian-English business assistance for companies attending conferences and events in Switzerland, including Geneva and Zurich. Our services include language translation, event registration, on-site support, and post-conference follow-up. Reach out to our experienced team to ensure a successful and stress-free experience at your next event. Consecutive interpreting means converting interpretation from the Russian language to English language or vice versa. Our professional Russian – English Interpreters assist translation agencies, various multinational companies and private individuals. For example, we assisted Russian blockchain experts at a conference held in Geneva Kempinski Hotel.
Russian – English interpreting at VITAFOODS EUROPE 2019 held at PalExpo Geneva, Switzerland 07-09 of May.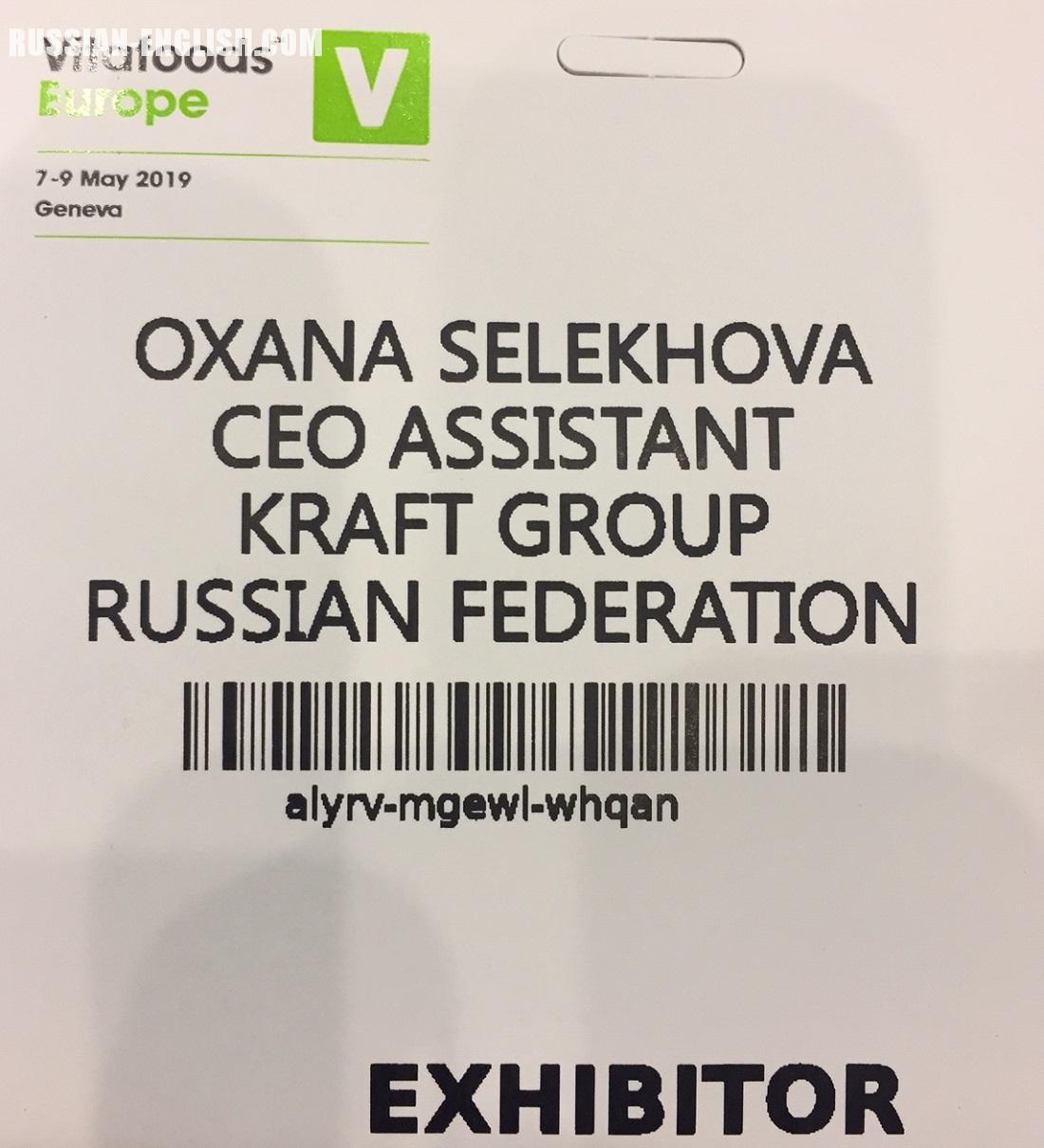 I was interpreting for a Russian Company manufacturing Health Supplements during the 7 – 8th of May at Vita foods Europe 2019. The expo is held in Geneva. The exhibiting company has production facilities in Russia and presented a new, revolutionary idea of a probiotic ingredient. I was a Russian-English Interpreter on a company stand and an assistant to a CEO during meetings with international clients and during a corporate video interview. In addition to Geneva, our professional Russian – English interpreters can also assist in other cities and towns in Switzerland. For example, we can assign a Russian – English interpreter in Zurich, Basel, Lausanne, Bern, Winterthur, Lucerne, St. Gallen, and Lugano. An interpreter can also be a Personal Assistant and help your team achieve a bigger picture or a business goal. Russian – English PA in Geneva can be a necessary communicator or a front-of-house representative of your company in Switzerland.
Experience the unparalleled linguistic expertise of our Russian-English interpreters at Vitafoods Europe 2019 in Geneva! As a leading interpreter service in Switzerland, we are proud to have supported a cutting-edge Russian Health Supplements manufacturer during this event. Our talented interpreters showcased their skills on the company stand and served as indispensable assistants to the CEO in meetings and a corporate video interview.
But our services don't end in Geneva!
Our proficient Russian-English interpreters are ready to serve you in various Swiss cities, including Zurich, Basel, Lausanne, Bern, Winterthur, Lucerne, St. Gallen, and Lugano.
Whether you require assistance in business negotiations, conferences, or exhibitions, our interpreters will ensure seamless communication. Choose from our diverse team of multilingual professionals who are fluent in Russian, English, German, and French. With three expert interpreters to select from, you're guaranteed to find the perfect fit for your needs. Let our interpreters go beyond translation and serve as Personal Assistants, helping your team achieve broader objectives and business goals. Elevate your company's presence in Switzerland with the support of a Russian-English PA in Geneva, who can act as a vital communicator and front-of-house representative.
Don't miss out on the opportunity to connect with international clients and partners. Trust our exceptional interpreters to bridge language barriers and enhance your business prospects in Switzerland.
Russian Interpreter in Switzerland: in[email protected] or t./ What's AP +447922274952, in Switzerland +41(0)786961846
Progressive Discount Table for Russian-English Business Assistance
Hourly Rate: CHF 90 per hour (minimum 2-hour booking)
Half-Day Rate: CHF 300 for up to 4 hours of service
Full-Day Rate: CHF 500 for up to 8 hours of service
We appreciate your loyalty and continued business, and we are pleased to offer progressive discounts for our Russian-English business assistance services based on the total hours or days booked.
Our discount structure is as follows:
Progressive Discount Table:
Hourly Bookings:
10-19 hours: 5% discount
20-29 hours: 10% discount
30+ hours: 15% discount
Half-Day and Full-Day Bookings:
3-5 days: 5% discount
6-9 days: 10% discount
10+ days: 15% discount
Please note that these discounts are applicable to our standard pricing structure:
To book our services or request a detailed quote with applicable discounts, please reach out to our team at [email protected] or +41 (0) 78696 1846 (Switzerland) / +44 7922 274952 (United Kingdom). We look forward to supporting you at your next event!