We provide professional Russian-English interpreters in London, the UK, and Europe for simultaneous and consecutive interpretation assignments. Interpreters work on a variety of assignments, including legislative, medical, financial, and corporate translations. Our expertise as interpreters in London and across Europe allows us to cover a wide range of subjects for a variety of businesses. A system of accreditation by a specific body for "sworn" or "certified" translators does not exist in the UK. Therefore, where possible, we ask our clients to review our work. We are ready to assist you with various business or personal interpreting tasks in London on a short notice or advance booking basis?
Our specialist has a business background and can combine interpreting assignments with additional tasks benefiting your business.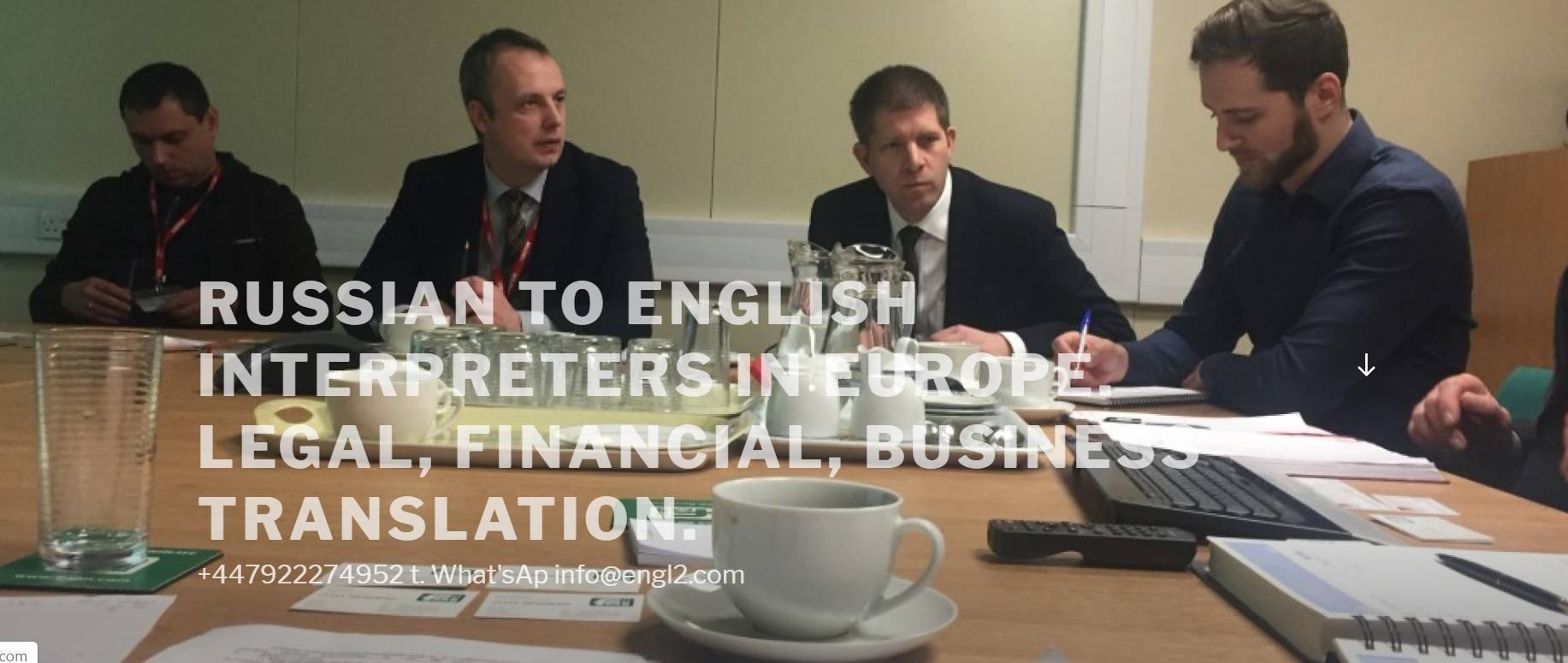 What I offer as a professional Russian-English Interpreter in London :
I am a Professional Russian Interpreter in London & provide whisper interpreting as well as telephone interpreting services. I know the nuances of British English and American English, and consider this when I work for Russian-speaking clients. Please, do not hesitate to contact me for ordering my services. I am available in London for commercial companies, public services, agencies and private individuals.
Ready to tap into the vast world of Russian-speaking vloggers? Whether you're looking to cross-promote, co-create, or simply connect, we're here to help! Dive into … Global Collaborations: The Power of Russian-Speaking Vloggers on Russian-English.com Read More »

---