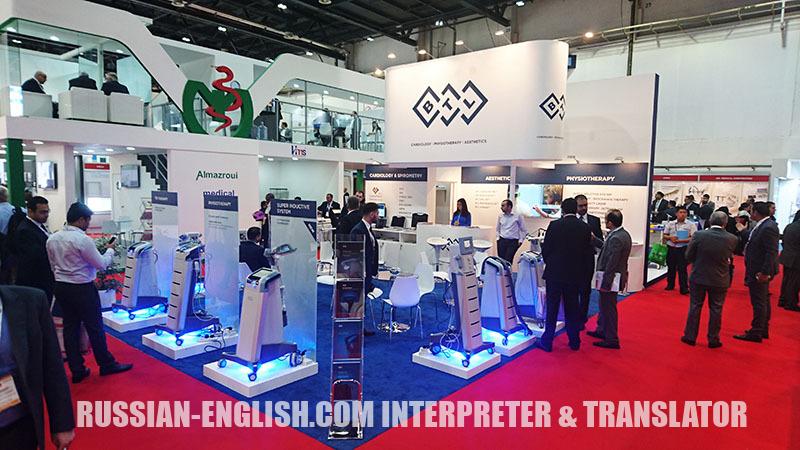 Attention, Russian manufacturers! 🇷🇺🚀 Exhibition ahead! Prepare to showcase your unique products with flair. Remember, this is more than promotion; it's your moment to shine on the global stage. 🤝
Ensure your materials speak volumes – in Russian, Arabic, or any language your clients might speak. 🗣️🇸🇦 Quality and innovation need no translation, but a message that resonates in one's own language can create powerful connections. 💡
Stand out, reach out, and let's make your brand the talk of the world! 🏆 Ready to expand your horizons? "Давайте работать вместе!" (Let's work together!) "لنعمل معًا!"
Translation and Editing of marketing materials in Russian English Arabic
Let's work together! 🌐
Your marketing assets aren't just materials; they're the ambassadors of your brand's story. They need to not only catch the eye but also captivate the mind and inspire action. From your brochures to your flyers, your business cards to your unique promotional items, every piece should be a compelling, visual narrative inviting your audience not just to learn more, but to become a part of your journey. As you prepare for the exhibition, remember: you're not just distributing materials, you're offering opportunities — for engagement, conversation, and growth. So, make each asset irresistible; make them a bright beacon for your booth. Draw the crowd in, engage them with your story, and entice them to take the next step in a mutually beneficial partnership. Your brand isn't static; it's a call to action!
By preparing your marketing materials in advance, you can ensure that you have everything you need to promote your Russian-made textile and clothing manufacturing products and services effectively. You will have ample time to create eye-catching designs, craft compelling messaging, and print your materials in high-quality.
Remember, the competition at a manufacturing production exhibitions can be fierce, and you need to stand out from the crowd.
By having well-prepared marketing materials, you can grab the attention of potential customers and increase your chances of generating leads and closing deals. So, don't wait until the last minute to prepare your marketing materials. Start planning and creating them now, and you'll be well on your way to a successful textile and clothing manufacturing production exhibition coming from Russia.
Start crafting your marketing story today, and prepare to make waves at the textile and clothing manufacturing production exhibition. Your future partners are waiting to be impressed! 👔
Capture Attention: 🎯 Stand out with well-crafted materials that grab eyes in busy exhibitions.
Build Credibility: ✨ Showcase your dedication through high-quality, professional presentations.
Facilitate Understanding: 🤝 Connect deeper using multi-language brochures, reaching everyone.
Generate Leads: 📈 Create memorable content that sticks, making your brand the go-to choice.
Close Deals: 🤝🔥 Use captivating materials to communicate value effectively and clinch those deals.
Beat the Rush: ⏰ Prepare early, strategize better. Ready materials mean more time to refine your pitch.
Reflect Russian Excellence: 🇷🇺 Show the world the quality, tradition, and innovation of Russian textile and clothing manufacturing. Let your materials narrate the rich story of your industry's heritage.