Discover our exceptional Russian to English translation services tailored to the telecom industry. Take a glimpse at these captivating images from an event held between January 16th and 21st, 2018, in Cornwall, United Kingdom. Over the course of several days, a diverse group of engineers and telecom experts engaged in professional meetings across England, relying on our expert Russian-English interpretation to facilitate seamless communication.
For three action-packed days, our dedicated translator supported telecom professionals in their business sessions. Our skilled interpreter provided top-notch Russian-English interpretation during a telecommunication-manufacturing business meeting in Cornwall, which featured factory tours and round-table discussions. Witness the fruitful collaboration between the Russian delegation from TestPribor and Flann Microwave as they explored potential partnerships and business opportunities, all made possible through our expert language services.
The dialogue centered around specialized microwave equipment terminology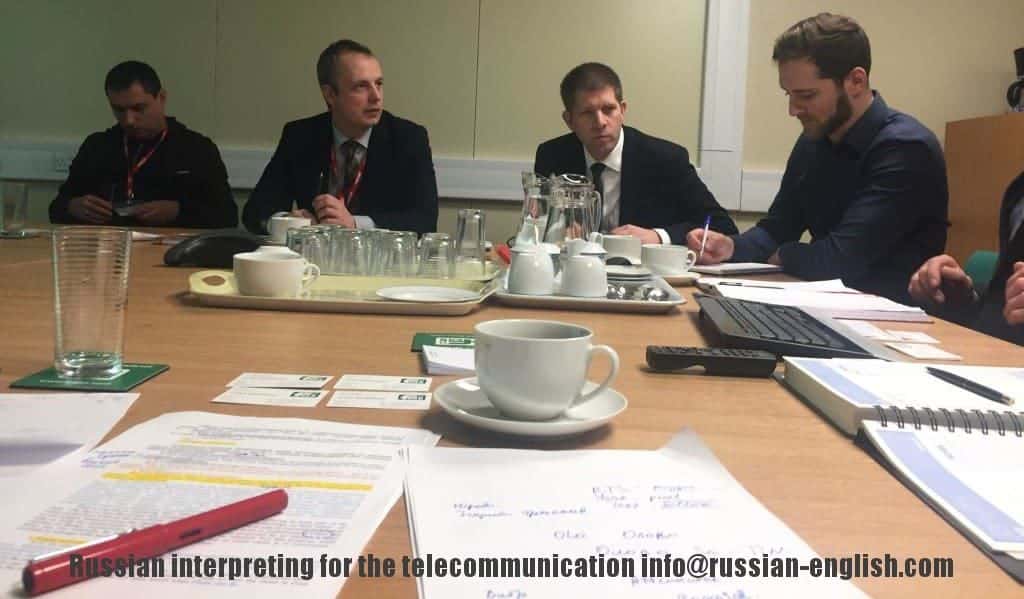 RUSSIAN-ENGLISH INTERPRETING: BRIDGING THE TELECOMMUNICATION INDUSTRY
Experience seamless communication during a dynamic business trip that featured a variety of interpreting situations, including face-to-face discussions and factory visits. On the first day, our skilled Russian-English interpreter facilitated a company meeting between Russian and English partners, diving deep into the intricacies of telecommunication equipment manufacturing.
The dialogue centered around specialized microwave equipment terminology, presenting a unique challenge as some terms were uncommon in both languages and had to be quickly internalized. Trust our adept interpreters to navigate these linguistic complexities and ensure successful collaboration across the table and beyond.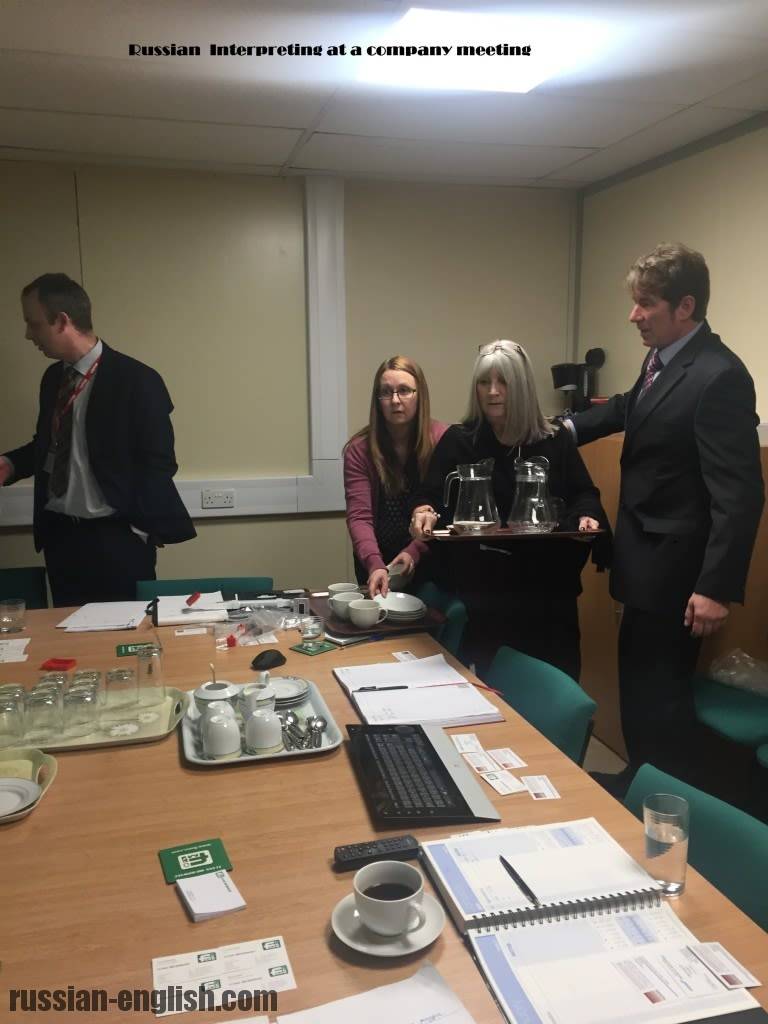 Russian-English Interpreting: Facilitating Collaboration for a 15-Person Factory Visit
Experience seamless Russian-English interpreting during a factory visit attended by a diverse group of 15 individuals, fostering a successful Anglo-Russian business cooperation. Throughout the three-day visit in January 2018, our expert interpreters skillfully navigated language barriers, ensuring effective communication and collaboration between the two parties.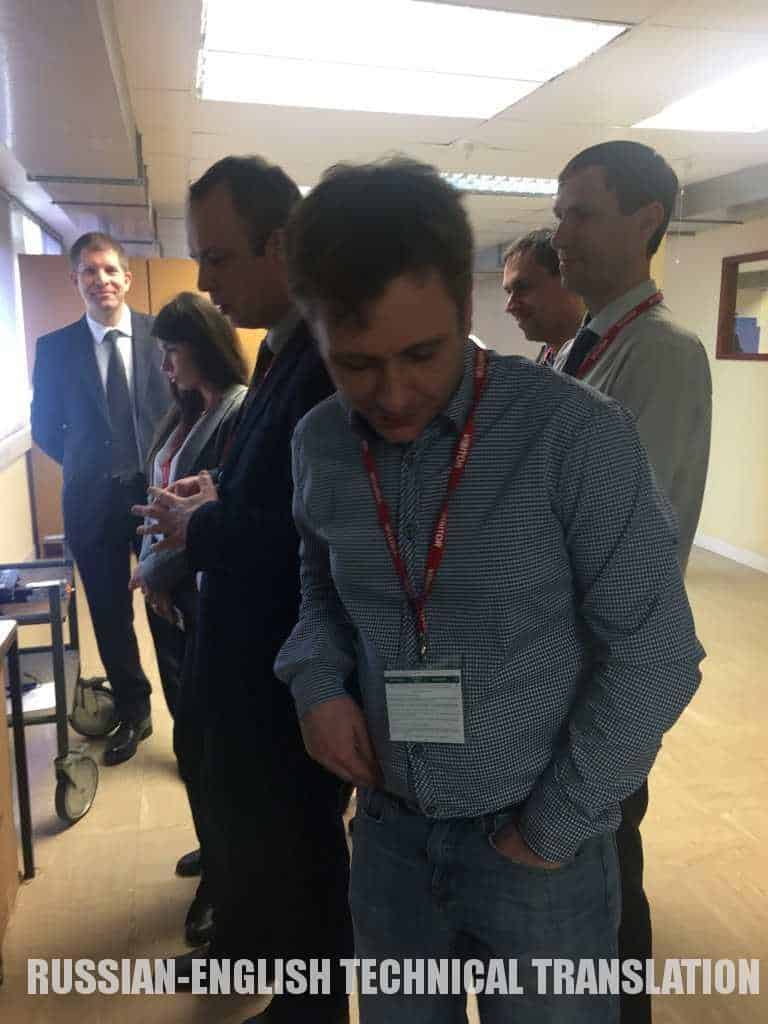 Russian delegation on a business journey to a coastal factory located in Penzance, town of Cornwall, in England. After visiting a factory building, Russian experts went on a short travel tour to the coastal town of Penzance, Cornwall of Great Britain.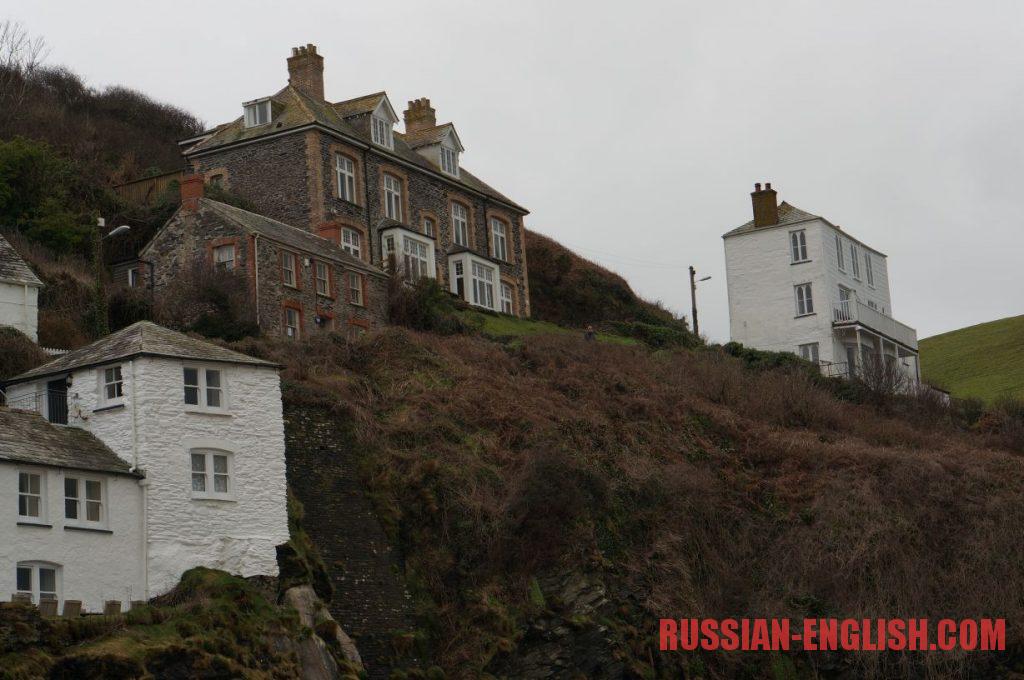 On a blustery day in a coastal village, witness a real-time video of a memorable business excursion in Cornwall, UK. This event was meticulously organized by English colleagues from Flann Microwave for their Russian delegation. Discover the captivating sights and experiences shared by real clients during this exceptional assignment, brought to life by a skilled Russian-English interpreter.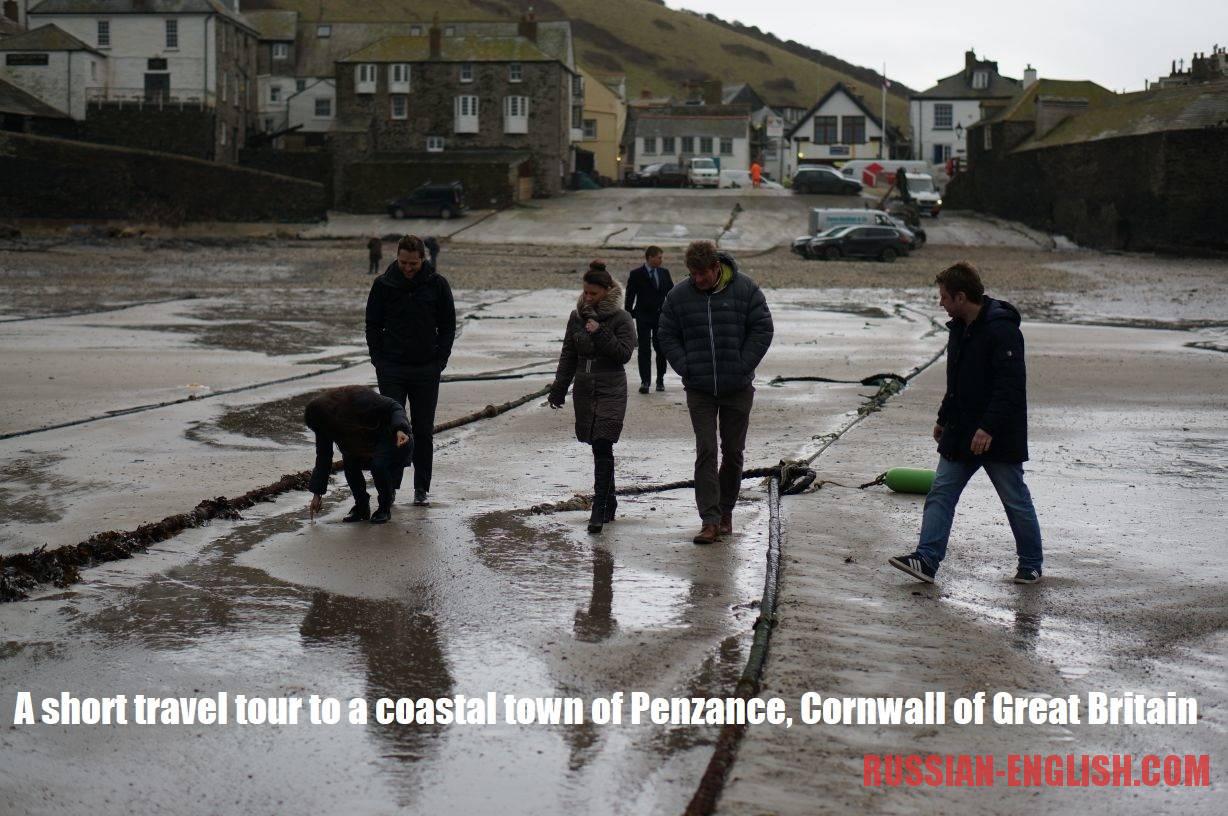 Russian to English Consecutive Interpretation for Business and Leisure Contexts
Consecutive general and business interpretation, similar to the one described in this business trip, includes both technical translation during negotiations and general translation during leisure time. The interpreter helps to ensure smooth communication between parties and mutual understanding during business meetings and events.
The cost of oral face to face interpretation from Russian to English is £300 – £400 per day. The translator's transportation meals and accommodation are paid separately. This applies to a business trip in the UK
If you require a language specialist to travel from London to Cornwall, you will need to bear the following transportation costs: The journey from London to Cornwall typically takes around 4 to 5 hours by car or train. The cost of the trip can vary depending on the mode of transportation chosen and whether you book in advance or travel during peak hours. For trains, the average cost of a standard class ticket is around £60-£100 if booked in advance, and prices can increase significantly if purchased on the day of travel or during peak times. Please note that these costs will be in addition to the interpreter's daily fees, and you may also need to cover their accommodation and meals during the business trip.
These transportation costs are in addition to the interpreter's fees and should be factored in when planning for translation services during a business trip.
Experience Exceptional Interpretation Services with Our Adaptable Team
Our professional interpreters cater to diverse businesses, administrations, and international organizations. With many possessing flexible schedules, we can swiftly secure a suitable Russian translator for your needs, even on short notice. Don't hesitate to reach out to us at [email protected] or give us a call/WhatsApp message at +44(0)79222-74952. Enhance your communication today with our top-notch language services!
Our Russian-English Translation company also provides Interpreters in Europe and across major cities of Switzerland.
We would be happy to assist you anywhere in the U.K. and in Europe, including Switzerland:
Basel
Lausanne
Bern
Winterthur
Lucerne
St. Gallen
UPCOMING EVENTS in Geneva
in 2022
We provide Russian language support at the International Climate Show in Geneva. This conference takes place at Palexpo, Route François-Peyrot 30, 1218 Le Grand-Saconnex, Geneva. It gives a place for companies to showcase industrial solutions and technologies for climate protection, including carbon emission decrease.
Telecommunications industry can pose unique challenges for interpreters due to their specialized terminology and complex technical concepts.
The telecommunication Industry deals with complex concepts and technologies. It may be difficult to explain to people without a background in these areas. Interpreters must have the ability to simplify & translate these concepts in a way that is easy for others to understand. Telecommunication industry has a large amount of technical jargon and specialized terms. It can be difficult for even native speakers to understand. Interpreters must have a thorough understanding of these terms to accurately convey the meaning of what is being said.
Industry meetings often involve discussions that move quickly, with participants speaking rapidly and using a lot of technical language.
Interpreters must be able to keep up with the pace of the conversation while still accurately translating everything that is being said. Face to Face Interpreters & Translators must pay close attention to every detail in telecommunication industry meetings. Even small mistakes can have significant consequences. Interpreters must be meticulous in their work to ensure that everything is accurately translated.
Overall, providing consecutive interpreting services for telecommunications industry meetings requires a high level of expertise, technical knowledge, and attention to detail. Interpreters must be able to quickly understand complex technical concepts. Plus they have to accurately convey this information to others in a clear and concise manner.